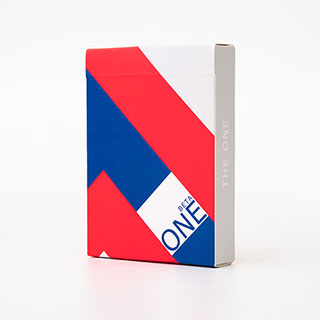 Specifications:
Supreme quality playing cards

Linen air light card stock with BETA varnish for superb handling, a brand new development especially made for cardists and magicians.


55 cards

Box sealed and cellowrapped

As seen at Cardistry-Con

"Not for playing…" as written on the box

Limited to a one-time production run of 5,500 decks
Buy 1 for $14.00. Contact us for bulk purchase.
Product code:
The ONE Red
See related items:
Other designs
(Total: 65 items)