54 Blank 3.5" Square Cards
Quantity
Price
1-49
$2.99
50-99
$2.49
100-249
$2.19
250-499
$2.00
500-999
$1.85
1000-2499
$1.55
2500-4999
$1.50
5000+
$1.45
See delivery options »
Specifications:
Deck of 54 completely blank cards
Standard large square sized cards (3.5" x 3.5")
S30 smooth premium cardstock
Professional blue core center layer
Description:
Our large blank square cards measures 3.5 inches square and are great for games that require grid layouts. Get your blank square cards to prototype your design on or use them for any other purpose you might need them for.
No minimum order required. Buy 1 deck for $2.99
Product code:
PC14AC26-12
Sample blank cards
Different sizes available. Please see links below. If you need a custom size of blank cards which you can't find here, please contact us for a quote.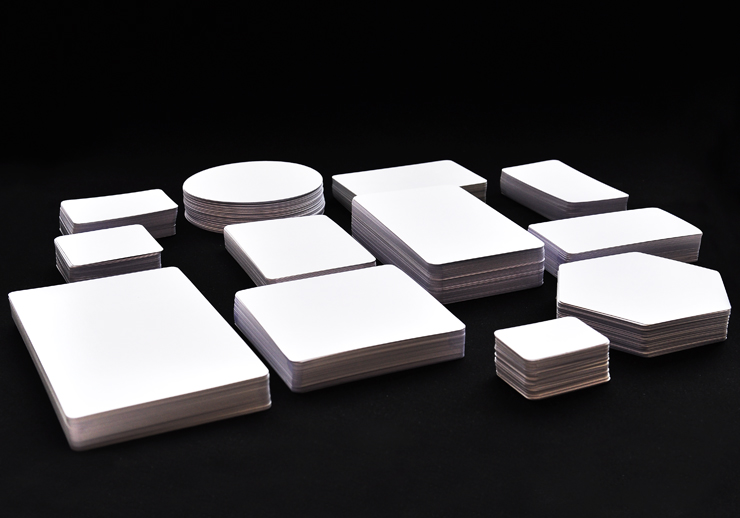 See video of a sample deck of blank cards
See related items:
Plain blank cards
(Total: 21 items)