54 Blank Circular Cards
Quantity
Price
1-49
$2.99
50-99
$2.49
100-249
$2.19
250-499
$2.00
500-999
$1.85
1000-2499
$1.55
2500-4999
$1.50
5000+
$1.45
See delivery options »
Specifications:
Deck of 54 completely blank cards
Standard circle sized cards (3.5" x 3.5")
S30 smooth premium cardstock
Professional blue core center layer
Description:
Order blank circular cards with a diameter of 3.5 inches wide. These blank circle cards are perfect for game designers who need good card stock to design their unique game on even for a prototype. No minimum order required for shipping worldwide.
No minimum order required. Buy 1 deck for $2.99
Product code:
PC14AC26-15
Sample blank cards
Different sizes available. Please see links below. If you need a custom size of blank cards which you can't find here, please contact us for a quote.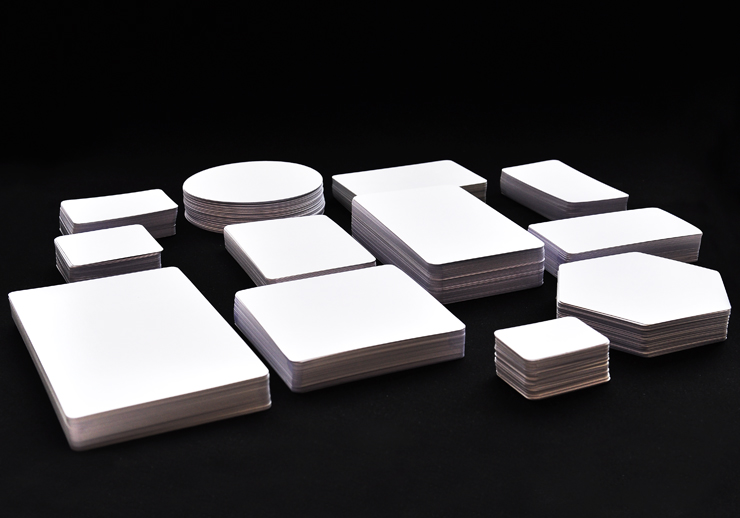 See video of a sample deck of blank cards
See related items:
Plain blank cards
(Total: 21 items)