Custom Booklets for Card Games
Choose size:
Our booklets are folded as shown below depending on type chosen and fits into common card box sizes.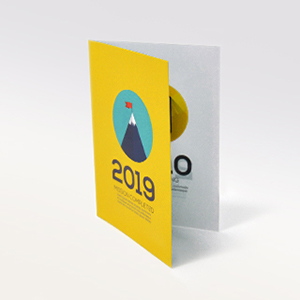 Premium quality
We use premium quality 128 gsm weight art paper for printing your booklets on and with full color CMYK print on both front and back, bringing out rich photo colors on your booklet designs whether you use it for adding instructions for your game or some further information to compliment your cards. In order to protect the ink on the printed surface, we use a technique called water finishing to seal in the colors.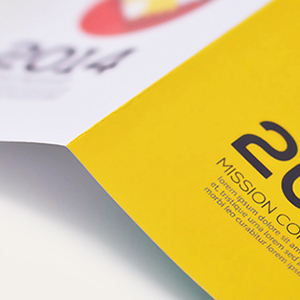 Sizes
We have 13 sizes of custom booklet to match your chosen cards size including:
A4
A5
3.23" x 4.25"
3.48" x 5.49"
Large
Trump
Square
US Game
Jumbo
The booklets come in different number of pages and folds and is placed inside your box for your cards which fits our tuck boxes, tin and plastic boxes.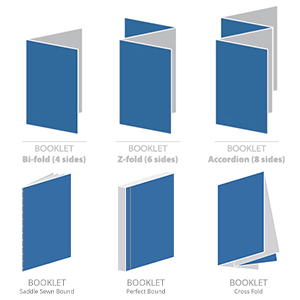 Booklet types
We have 5 different booklet types classified by their fold types which includes the bi-fold, z-fold, accordion-fold, saddle sewn binding and perfect bound. They are available on our most common size of card deck sizes but if you need this for another deck size, just contact us. You can choose the booklet size that fits depending on how much information and details space you need for your card game.
Bi-fold (4 sides)
Z-fold (6 sides)
Accordion (8 sides)
Saddle sewn binding (up to 48 pages)
Perfect bound (up to 192 pages)
Folded Booklet
Specifications
No. of sides when folded: 4, 6, 8
Weight: 4g (0.14 ounces)
Material: 90 lb (128gsm) art paper
Printing: 4C/0C (full color)
Finishing: Water varnish
For custom specifications, please contact us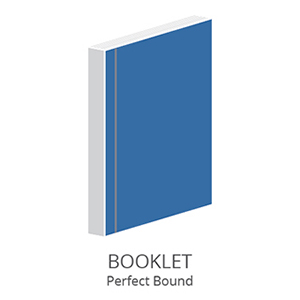 Perfect Bound Booklet
Custom perfect bound booklets on 2 popular sizes, tarot and jumbo, up to 192 pages with colored or black and white page printing. Choose from glossy or matte finishing for the cover. No minimum order required.
Specifications
No. of pages: 52, 72, 96, 120, 144, 168, 192
Printing:

Cover: Full color
Inner pages: Color or black & white

Finishing on cover: Glossy / Matt PP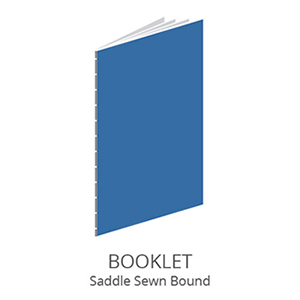 Saddle Sewn Booklet
Saddle sewn booklets uses a traditional stitching method to bind the pages together which produces a safe product as compared to stapling.
Specifications
No. of pages: 4, 8, 12, 16, 24, 32, 48
Material: Deluxe art paper
Printing: 4C/0C(full color)
Finishing: Water varnish
Booklet Tutorial
Watch the below video tutorial to see how easy it is to upload, drag and drop your booklet designs into place for print.
Print bleeding
To accommodate for print bleeding (denoted by the red border area on image), there is an additional 18 pixels (3mm) removed from each dimension (each side based on a 150DPI image), therefore you will see 18 pixels cut off each side of your images that you upload. If your image upload is 300DPI, then the bleeding area for each side would multiply to 36px (2x(18px)). This is industry practice to allow printing to the edge without seeing inconsistent white unprinted areas.
Booklet size
(Folded)
Booklet type
Booklet size
(Spread)
Image size
with bleeding
Minimum
image upload
(based on
150DPI image)
Bleeding
(based on
150DPI image)
Bridge size (2.25" x 3.5")
Bridge size
(2.25" x 3.5")
Bi-fold (4 sides)
4.5" x 3.5"
4.74" x 3.74"
711 x 561 pixels
3mm (18px)
Z-fold (6 sides)
6.75" x 3.5"
6.99" x 3.74"
1048 x 561 pixels
3mm (18px)
Accordion (8 sides)
9" x 3.5"
9.24" 3.74"
1386 x 561 pixels
3mm (18px)
Poker size (2.5" x 3.5")
Poker size
(2.5" x 3.5")
Bi-fold (4 sides)
5" x 3.5"
5.24" x 3.74"
786 x 561 pixels
3mm (18px)
Z-fold (6 sides)
7.5" x 3.5"
7.74" x 3.74"
1161 x 561 pixels
3mm (18px)
Accordion (8 sides)
10" x 3.5"
10.24" x 3.74"
1536 x 561 pixels
3mm (18px)
Tarot size (2.75" x 4.75")
Tarot size
(2.75" x 4.75")
Bi-fold (4 sides)
5.5" x 4.75"
5.74" x 4.99"
861 x 749 pixels
3mm (18px)
Z-fold (6 sides)
8.25" x 4.75"
8.49" x 4.99"
1273 x 748 pixels
3mm (18px)
Accordion (8 sides)
11" x 4.75"
11.24" x 4.99"
1686 x 748 pixels
3mm (18px)
Perfect bound (Cover page for 52 pages)
4.75" x 5.65"
5" x 5.9"
1770 x 1500 pixels
3mm (18px)
Perfect bound (Cover page for 72 pages)
4.75" x 5.71"
5" x 5.96"
1788 x 1500 pixels
3mm (18px)
Perfect bound (Cover page for 96 pages)
4.75" x 5.77"
5" x 6.02"
1806 x 1500 pixels
3mm (18px)
Perfect bound (Cover page for 120 pages)
4.75" x 5.82"
5" x 6.07"
1821 x 1500 pixels
3mm (18px)
Perfect bound (Cover page for 144 pages)
4.75" x 5.87"
5" x 6.12"
1836 x 1500 pixels
3mm (18px)
Perfect bound (Cover page for 168 pages)
4.75" x 5.92"
5" x 6.17"
1836 x 1500 pixels
3mm (18px)
Perfect bound (Cover page for 192 pages)
4.75" x 5.98"
5" x 6.23"
1869 x 1500 pixels
3mm (18px)
Perfect bound (Inside pages)
2.75" x 4.75"
3" x 5"
900 x 1500 pixels
3mm (18px)
Jumbo size (3.5" x 5")
Jumbo size
(3.5" x 5")
Bi-fold (4 sides)
7" x 5"
7.24" x 5.24"
1086 x 786 pixels
3mm (18px)
Z-fold (6 sides)
10.5" x 5"
10.24" x 5.24"
1611 x 786 pixels
3mm (18px)
Accordion (8 sides)
14" x 5.75"
14.24" x 5.99"
2136 x 899 pixels
3mm (18px)
Perfect bound (Cover page for 52 pages)
5" x 7.15"
7.4" x 5.25"
2220 x 1575 pixels
3mm (18px)
Perfect bound (Cover page for 72 pages)
5" x 7.2"
7.46" x 5.25"
2238 x 1575 pixels
3mm (18px)
Perfect bound (Cover page for 96 pages)
5" x 7.27"
7.52" x 5.25"
2256 x 1575 pixels
3mm (18px)
Perfect bound (Cover page for 120 pages)
5" x 7.32"
7.57" x 5.25"
2271 x 1575 pixels
3mm (18px)
Perfect bound (Cover page for 144 pages)
5" x 7.37"
7.62" x 5.25"
2286 x 1575 pixels
3mm (18px)
Perfect bound (Cover page for 168 pages)
5" x 7.42"
7.67" x 5.25"
2301 x 1575 pixels
3mm (18px)
Perfect bound (Cover page for 192 pages)
5" x 7.48"
7.73" x 5.25"
2319 x 1575 pixels
3mm (18px)
Perfect bound (Inside pages)
3.5" x 5"
5.25" x 3.75"
1575 x 1125 pixels
3mm (18px)
Large size (3.5" x 5.75")
Large size
(3.5" x 5.75")
Bi-fold (4 sides)
7" x 5.75"
7.24" x 5.99"
1086 x 899 pixels
3mm (18px)
Z-fold (6 sides)
10.5" x 5.75"
10.74" x 5.99"
1611 x 898 pixels
3mm (18px)
Accordion (8 sides)
14" x 5.75"
14.24" x 5.99"
2136 x 898 pixels
3mm (18px)
Trump size (2.45" x 3.95")
Trump size
(2.45" x 3.95")
Bi-fold (4 sides)
4.9" x 3.95"
5.14" x 3.95"
771 x 628 pixels
3mm (18px)
Z-fold (6 sides)
7.35" x 3.95"
7.59" x 3.95"
1138 x 628 pixels
3mm (18px)
Accordion (8 sides)
9.8" x 3.95"
10.04" x 6.23"
1506 x 628 pixels
3mm (18px)
Square size (2.5" x 2.5")
Square size
(2.5" x 2.5")
Bi-fold (4 sides)
5" x 2.5"
5.24" x 2.74"
786 x 411 pixels
3mm (18px)
Z-fold (6 sides)
7.5" x 2.5"
7.74" x 2.74"
1161 x 411 pixels
3mm (18px)
Accordion (8 sides)
10" x 2.5"
10.24" x 2.74"
1536 x 411 pixels
3mm (18px)
Square size (2.75" x 2.75")
Square size
(2.75" x 2.75")
Bi-fold (4 sides)
5.5" x 2.75"
5.74" x 2.99"
861 x 448 pixels
3mm (18px)
Z-fold (6 sides)
8.25" x 2.75"
8.49" 2.99"
1273 x 448 pixels
3mm (18px)
Accordion (8 sides)
11" x 2.75"
11.24" x 2.99"
1686 x 448 pixels
3mm (18px)
Square size (3.5" x 3.5")
Square size
(3.5" x 3.5")
Bi-fold (4 sides)
7" x 3.5"
7.24" x 3.74"
1086 x 561 pixels
3mm (18px)
Z-fold (6 sides)
10.5" x 3.5"
10.74" x 3.74"
1611 x 561 pixels
3mm (18px)
Accordion (8 sides)
14" x 3.5"
14.24" x 3.74"
2136 x 561 pixels
3mm (18px)
Hex size (3.25" x 3.75")
Hex size
(3.25" x 3.75")
Bi-fold (4 sides)
6.5" x 3.75"
6.74" x 3.99"
1011 x 598 pixels
3mm (18px)
Z-fold (6 sides)
9.75" x 3.75"
9.99" x 3.99"
1498 x 598 pixels
3mm (18px)
Accordion (8 sides)
13" x 3.75"
13.24" x 3.99"
1986 x 598 pixels
3mm (18px)
US game size (2.2" x 3.43")
US game size
(2.2" x 3.43")
Bi-fold (4 sides)
4.4" x 3.4"
4.64" x 3.64"
696 x 546 pixels
3mm (18px)
Z-fold (6 sides)
6.6" x 3.4"
6.84" x 3.64"
1026 x 546 pixels
3mm (18px)
Accordion (8 sides)
8.8" x 3.4"
9.04" x 3.64"
1356 x 546 pixels
3mm (18px)
Easy steps to create your own card game instruction rule book
Choose the size of booklet that you need for your rule book
Choose the type of fold and number of pages such as a 4, 6 or 8 pages
Enter our online booklet maker
Drag and drop uploaded image files onto each page of your rule book
Preview and add to cart