Half Brick Box for 6 Playing Card Decks
Specifications:
Half brick box
Fits 6 decks of poker sized playing cards (2.5" x 3.5")
12pt white cover stock (300gsm C1S art board)
Box size: 135mm x 60mm x 92mm, 5.4" x 2.4" x 3.6"
4 process color printing available with aqueous varnish
Comes flatpacked
Playing cards not included
Description:
Half brick box to hold 6 decks of poker sized playing cards. Opens up like a display stand to showcase playing cards. Great gift package for playing cards enthusiasts.
No minimum order required. Buy 1 deck for $4.00
Product code:
13BrickBox-1
Brick boxes
Half brick box in closed state.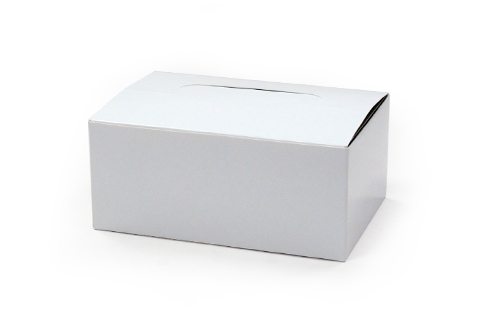 2 sizes available for plain white or customized. Please see links below. If you need a custom size of blank cards which you can't find here, please contact us for a quote.
See related items:
Brick boxes
(Total: 3 items)