Custom Full Brick Box (flat top) for 12 Decks
Steps
Add your design to the file on Ai or other image editing software.
Save it and upload your file below.
Specifications:
Half brick box
Fits 12 decks of poker sized playing cards (2.5" x 3.5")
12pt white cover stock (300gsm C1S art board)
Box size: 203mm x 92mm x 81mm, 8.01" x 3.62" x 3.19"
4 process color printing with aqueous varnish
Comes flatpacked
Playing cards not included
Description:
Design and make your own custom half brick boxes to fit 12 decks of standard poker sized decks in tuck boxes. Great for designers selling their playing card decks in retail stores as a complete gift pack or for Kickstarter projects with brick box pledges.
No minimum order required. Buy 1 deck for $12.50
Product code:
PS002039002
Brick boxes
Custom full brick box in closed state.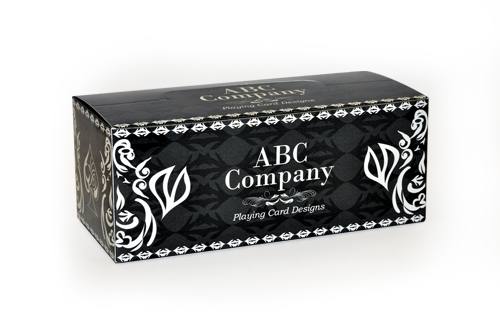 2 sizes available for plain white or customized. If you need a custom size of box which you can't find here, please contact us for a quote.
See video of a sample brick box
See related items:
Brick boxes
(Total: 8 items)