54 Blank Micro Cards
Quantity
Price
1-49
$2.49
50-99
$1.99
100-249
$1.69
250-499
$1.50
500-999
$1.35
1000-2499
$1.05
2500-4999
$1.00
5000+
$0.95
Specifications:
Deck of 54 completely blank cards
Standard micro sized cards (1.25" x 1.75")
S30 smooth premium cardstock
Professional blue core center layer
Description:
Our blank micro sized cards are half the size of mini cards and are the smallest in our range of blank cards. they are perfect for drawing small card figurines for game play or can be used for any other purpose.
No minimum order required. Buy 1 deck for $2.49
Product code:
PC14AC26-11
Sample blank cards
Different sizes available. Please see links below. If you need a custom size of blank cards which you can't find here, please contact us for a quote.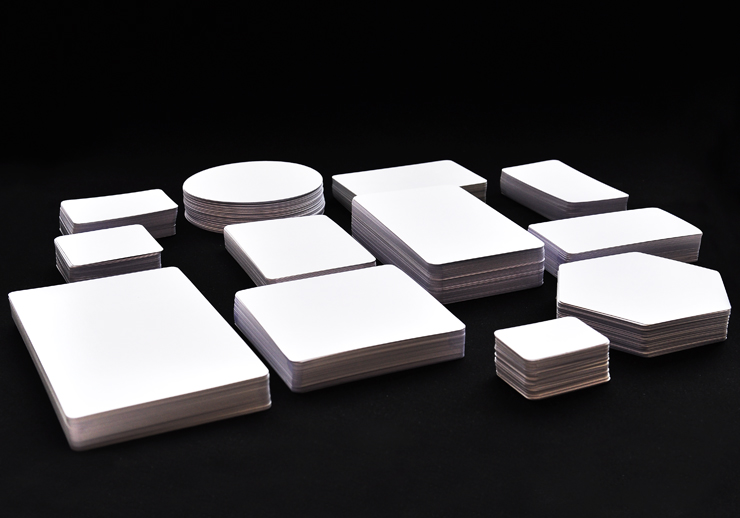 Sample tuck box on video