54 Blank Hex Cards
Cyber Monday is on
Quantity
Price
1-49
$2.99
50-99
$2.49
100-249
$2.19
250-499
$2.00
500-999
$1.85
1000-2499
$1.55
2500-4999
$1.50
5000+
$1.45
See delivery options »
Specifications:
Deck of 54 completely blank cards
Standard hexagon sized cards (3.75" x 3.25")
S30 smooth premium cardstock
Professional blue core center layer
Description:
Buy blank hex cards measuring 3.75 inches wide with rounded corners in any quantity for worldwide delivery. These are great for aspiring board game designers who need hexagonal cards for their game play. use these blank hex cards for prototyping on before getting the final hex game cards printed.
No minimum order required. Buy 1 deck for $2.99
Product code:
PC14AC26-14
Sample blank cards
Different sizes available. Please see links below. If you need a custom size of blank cards which you can't find here, please contact us for a quote.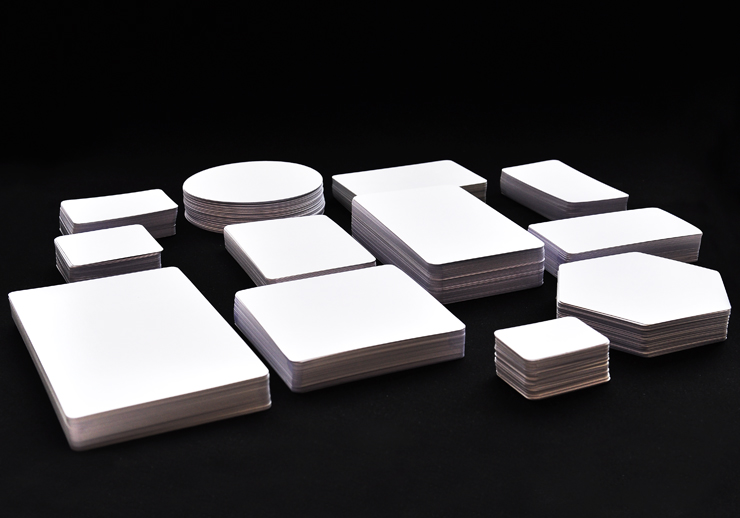 See video of a sample deck of blank cards