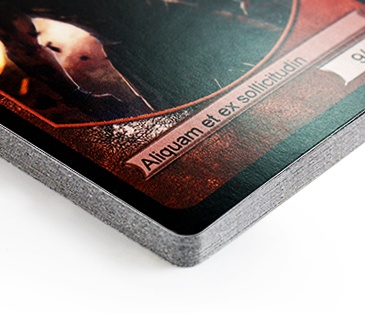 This is the most common type of finishing used on cards as they protect the printing on the cards with a matte layering. The finishing that we use here is also modified so that the balance between the protection of the cards against scratches, the minimal light reflection off the cards and the smoothness needed for playability is controlled to perfection.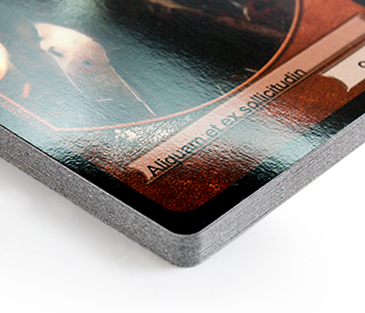 A gloss finish is often a preferred choice when designing a card game for kids. The layer of gloss UV coating helps to protect the cards from scratches and also adds a brilliant shine to each card as well as boosting the color and contrast of your artwork designs.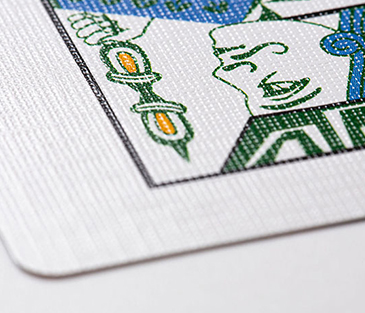 The BETA finish is a carefully refined and perfected finish developed by MPC especially for playing cards as used on the MPC ONE deck. The ultra-smooth finish allows cards to glide beautifully and effortlessly together aiding playing card performances such as magic tricks and cardistry. Perfect combo with a linen card stock.